Innovation Workshop Series:
---
Link to online Business Model Canvas
---
BIG IDEA PITCH WINNERS:
Congratulations to the winners of the Big Idea Pitch!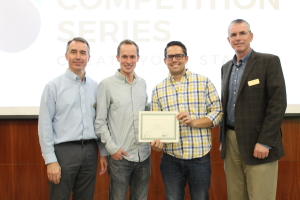 1st Place: Latitude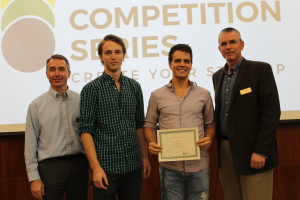 2nd Place: Plato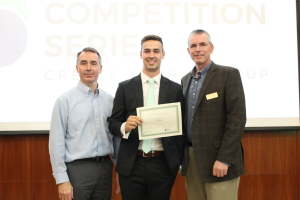 3rd Place: HOA Cloud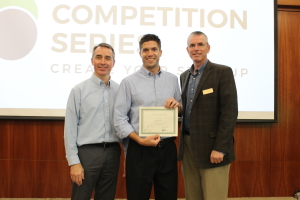 4th Place: Helping Hand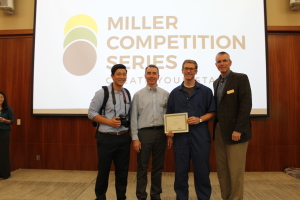 5th Place: LaunchPad
6th-10th Places:
Lumos, Snappier, Phenyx Alarms, Waves, VacuFoam
---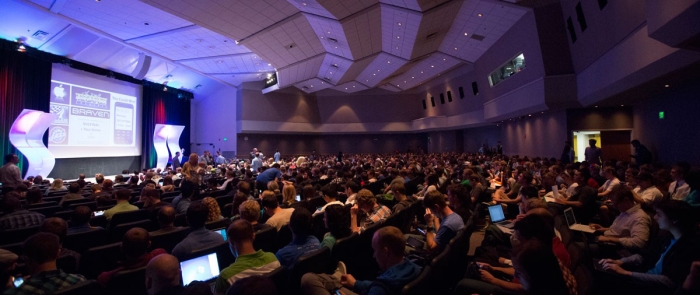 The Miller Competition Series is to: 
Prepare students to launch
scalable entrepreneurial ventures
while simultaneously pursuing their degree program
This purpose ties to the Rollins Center vision to:
Be the Global Leader in Successful Campus Inspired Entrepreneurial Ventures."
---
The MNVC program encompasses five phases/events:
The Big Idea Pitch
The Business Model Competition
The Miller New Venture Challenge
The Rollins Center Founders' Launchpad
Investor Day
While each competition in the NVC is independent from the others (you don't have to compete in one to qualify for the other), the competitions do build on each other. We begin at the idea stage and help students progress through business launch and growth.
The competitions follow the four phases of the startup:
Idea stage: The NVC Big Idea Pitch
The Big Idea Pitch rewards students for clearly articulating the core components of a business idea: (1) an observed problem or job to be done, (2) a market affected by the problem, (3) a proposed solution, and (4) the next steps (or steps already taken) to validate assumptions in their idea. Students compete for $1000 in cash prizes. Visit the Big Idea Pitch page to learn more.
Model stage: The NVC Business Model Competition
The Business Model Competition rewards students for following the entrepreneurial process of identifying the assumptions in their idea, validating those assumptions in the market, and iterating based on what they learn. Students compete for $10,000 in cash prizes. Visit the Business Model Competition page to learn more.
Launch stage: New Venture Challenge Final
The New Venture Challenge Final rewards students for demonstrating a deep understanding of their customers, proof that customers will pay for their product or service, and a clear roadmap for growing their business.
Execute and growth stage: Founders' Launchpad & Investor Day
The eight winners of the New Venture Challenge Final are given at least $15,000 to work on their startups over the summer and given the opportunity to participate in BYU Launchpad – an immersive startup accelerator program. After the summer, they are invited to present to investors and Founders in the Founders' Launchpad and Investor Day.